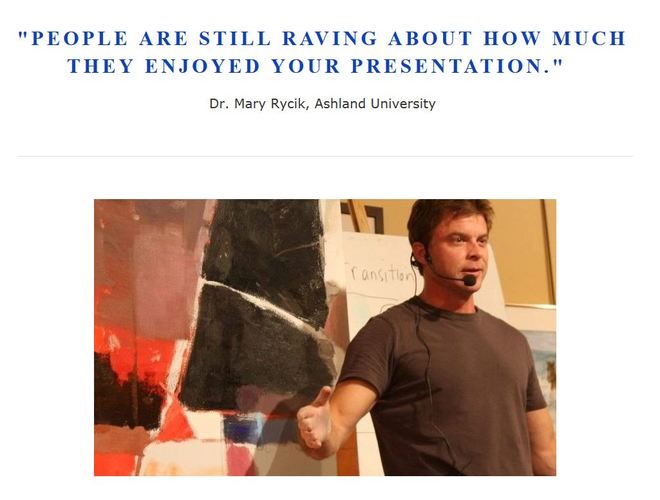 Why have an artist speak to your group? Because thinking like an artist will help you:
1) Focus on the BIG PICTURE
2) ADAPT to change
3) Help you THRIVE within CONSTRAINTS
4) Create HARMONY in team relationships
5) Communicate with CLARITY.
Your work is your masterpiece. I'd love to help inspire your team to achieve your goals.
Over 25 years of experience connecting with audiences.
More info at:
DAVID SLONIM PRESENTS
Reserve your event date: slonimdavid@gmail.com